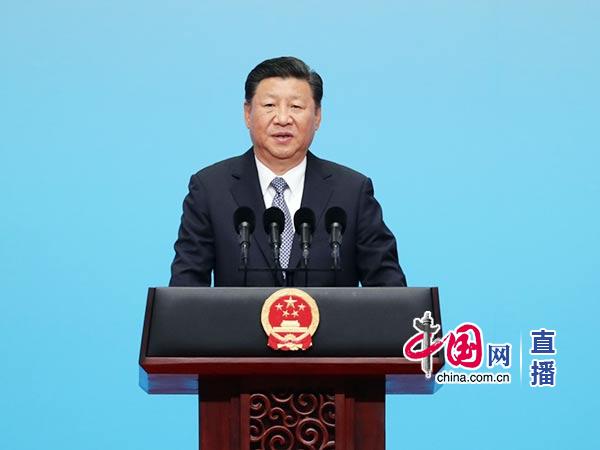 Editor's note:
China.org.cn presents you a live coverage of the opening ceremony of the BRICS Business Forum 2017 on the afternoon of September 3. Chinese President Xi Jinping delivers a speech.
Please stay tuned for our live updates.
——————————————————————
No need to reload page, content updates automatically every two minutes. All time is Beijing Time (GMT+0800).
[16:20] Now the ceremony is over. That's it for the live blog. Thanks for following along with us.
[16:15] Jiang Zengwei: Thank President Xi Jinping for his important speech. The speech analyzed the current global economic landscape and summarized the achievements made so far in BRICS cooperation, while looking ahead to the future. President Xi outlined the direction of economic cooperation among the BRICS countries, demonstrated his confidence in and gave support to the deepening of mutual benefits and win-win cooperation.
[16:13] President Xi: China will stay firmly committed to peaceful development and make even greater contribution to global peace and development.
[16:12] President Xi: China will continue to put into practice the vision of innovative, coordinated, green, open and inclusive development. We will adapt to and steer the new normal of economic development, push forward supply-side structural reform, accelerate the building of a new system for an open economy, drive economic development with innovation, and achieve sustainable development.
[16:11] President Xi: China's economic aggregate grew by 239 percent over 10 years, and its total volume of exports and imports in goods rose by 73 percent. The country has become the world's second largest economy, the lives of its 1.3 billion-plus people have been significantly improved, and China has made increasingly greater contribution to both regional and global economic development.
[16:10] President Xi: The past decade has not only seen solid progress in the BRICS cooperation mechanism; it has also witnessed the unfolding of all-round reform and opening up in China and its rapid economic and social development.
[16:10] President Xi: The mutual understanding between peoples is essential to the development of BRICS cooperation and the establishment of broader partnerships. We should give full play to people-to-people exchange.
[16:09] President Xi: During the Xiamen summit, China will host a dialogue between emerging markets and developing countries. Five state leaders from different regions of the world will gather to discuss world development and south-south cooperation, and promote the implementation of the 2030 Agenda for Sustainable Development.
[16:08] President Xi: We should promote the "BRICS Plus" cooperation approach and build an open and diversified network of development partnerships to get more emerging markets and developing countries involved in our concerted endeavors for cooperation and mutual benefits.
[16:07] President Xi: As a Chinese saying goes, "It is easy to break one arrow but hard to break ten arrows bundled together." We should leverage our respective strengths and influence, promote South-South cooperation and North-South dialogue, pool the collective strengths of all countries and jointly defuse risks and meet challenges. We should expand the coverage of BRICS cooperation and deliver its benefits to more people.
[16:06] President Xi: The development of emerging markets and developing countries is not intended to move the cheese of anyone but to make the pie of the global economy bigger. We should join hands to steer the course of economic globalization, offer more vision and public goods, make the governance model and rules more balanced and inclusive, and improve and reshape international division of labor and global value chains.
[16:05] President Xi: BRICS countries should implement agreements and consensus already reached while actively exploring new ways and areas of practical cooperation.
[16:04] President Xi: I am convinced that as long as we take a holistic approach to fighting terrorism in all its forms, and address both its symptoms and root causes, terrorists will have no place to hide.
[16:03] President Xi: We should uphold the purposes and principles of the UN Charter and basic norms governing international relations, firmly support multilateralism, work for greater democracy in international relations, and oppose hegemonism and power politics. We should foster the vision of common, comprehensive, cooperative and sustainable security, and take a constructive part in the process of resolving geopolitical hotspot issues and make our due contributions.
[16:02] President Xi: Economic cooperation is the foundation of the BRICS mechanism. With this focus in mind, we should implement the Strategy for BRICS Economic Partnership, institutionalize and substantiate cooperation in various sectors, and continue to enhance the performance of BRICS cooperation. This year, we have made progress in the operation of the New Development Bank and Contingent Reserve Arrangement, and in e-commerce, trade and investment facilitation, trade in services, local currency bond issuance, scientific and technological innovation, industrial cooperation and public-private partnership, thus expanding and intensifying economic cooperation. We should continue to implement agreements and consensus already reached and better leverage the role of current mechanisms. We should also actively explore new ways and new areas of practical cooperation and strengthen our ties to ensure durable and fruitful BRICS cooperation.
[16:01] 
 Fpfpjg:
The BRICS Summit in Xiamen will promote equality and mutual benefit, abandoning the old economic order, advocating a new system of world governance, which holds promise in building a community of shared future for mankind.
[16:00] President Xi: It is time to set sail when the tide rises. Going forward, BRICS countries have major tasks to accomplish, which are to grow economies and to strengthen cooperation. BRICS countries should work to usher in the second "golden decade" of cooperation.
[15:59] President Xi: The growth potential and trend of BRICS countries remain unchanged. We are fully confident about it.
[15:58] President Xi: Economic globalization is facing more uncertainties,and emerging markets and developing countries find themselves in a more complex external environment. The long road to global peace and development will not be a smooth one.
[15:57] President Xi: More than 700 million people are still living in hunger, tens of millions of people have been displaced and become refugees, while many people, including innocent children, have been killed in conflicts. The global economy is still not healthy enough and remains in a period of adjustment featuring weak growth, with new growth drivers yet to emerge.
[15:56] President Xi: Third, we should bear in mind our international responsibilities and try to benefit other countries.
[15:55] President Xi: Second, we should remain practical and innovative, and seek win-win cooperation.
[15:54] President Xi: First, we should treat each other equally, and seek common ground while reserving differences.
[15:53] President Xi: We have laid the foundation and put in place the framework of BRICS cooperation. Reviewing the progress of BRICS, three important practices should be carried forward.
[15:52] 
 Sabena Siddiqi, a geopolitical analyst at think tank Katehon, Pakistan:
It was observed that, by displaying a strong spirit for cooperation, the BRICS mechanism was helping members, as well as other developing countries, create a new multilateral system.
[15:51] 
Beijing Lu Ge:
From the APEC Summit to the Belt and Road Forumfor International Cooperation in Beijing, and then to the BRICS Summit in Xiamen, China is participating in global governance through its own practices in order to contribute solutions to the world's problems.
[15:50] President Xi: Through ten years' development, the BRICS countries have become a new highlight of the world economy.
[15:49] President Xi: We are in a great era of development, transformation and adjustment. The law of the jungle where the strong prey on the weak and the zero-sum game are rejected, and peace, development and win-win cooperation have become the shared aspiration of all peoples.
[15:48] President Xi: BRICS cooperation has now reached a crucial stage of development. We need to view its progress from two perspectives. First, we need to take into account the history of world development and the changes in the international structure. Second, we need to take into account the development of the five BRICS countries separately and as a whole.
[15:43] President Xi: Next year will mark the 40th anniversary of China's adoption of the reform and opening-up policy. We will hold a grand celebration. Under the leadership of the Communist Party of China (CPC), the Chinese people have embarked on the development path of socialism with Chinese characteristics. We have achieved progress despite hardships and challenges.
[15:42] President Xi: I came to work in Fujian Province in 1985, and stayed here for 17 and a half years. Xiamen was my first stop. As a special economic zone, it was at the fore-front of the reform and opening up campaign.
[15:41] 
 I would like to be a bystander:
After 10 years of BRICS, and with the implementation of the Belt and Road Initiative, Chinese enterprises have ushered in the best era for opportunities to go global. However, there are also challenges to be met.
[15:34] President Xi: On behalf of the Chinese government and people and also in my own name, I warmly welcome all of you to the Business Forum.
[15:33] Chinese President Xi Jinping is delivering a keynote speech at the opening ceremony of the BRICS Business Forum 2017.
[15:32] Jiang Zengwei, director of the Organizing Committee of the BRICS Business Forum 2017 and chairman of the China Council for the Promotion of International Trade, hosts the opening ceremony of the BRICS Business Forum.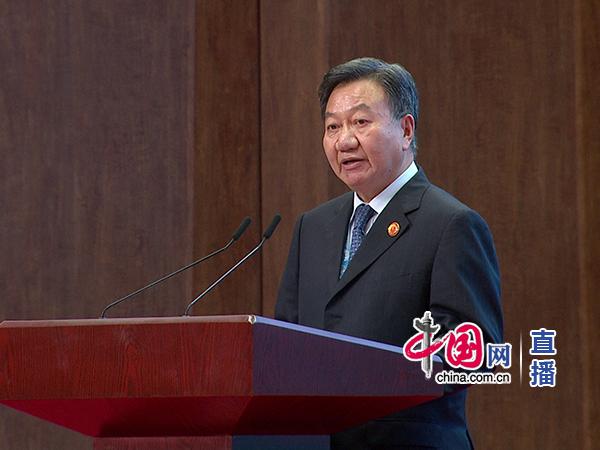 [15:31] The opening ceremony of the BRICS Business Forum kicks off in the city of Xiamen, Fujian Province on Sunday afternoon.
[15:00]  
 Rabi Sankar Bosu, secretary of New Horizon Radio Listeners' Club, West Bengal, India:
The BRICS countries are home to 43 percent of the world's population with a combined GDP of over US$16 trillion, contributing more than half of global growth. It is hoped this year's summit will produce more practical and concrete cooperation and improve trust and confidence among BRICS nations. Since 2009, India and China have been working closely together within BRICS as it is important for the world's two largest developing countries to speak common voices in the multilateral arena.
[14:51] Brazilian President Michel Temer arrives in Xiamen for BRICS Summit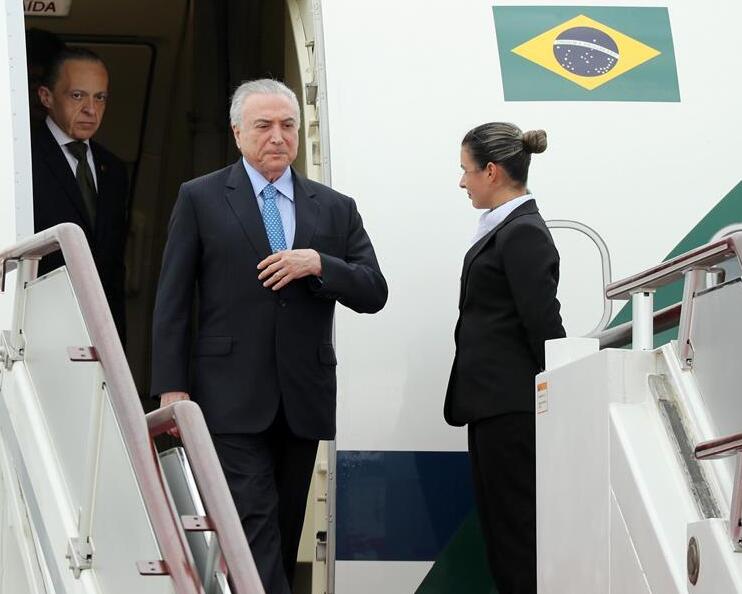 [14:31] Jiang Zengwei, director of the forum's organizing committee and chairman of the China Council for the Promotion of International Trade, said,
This year's forum is unprecedented in scope and the profile of attendants as they attach such great importance to the business community … who help provide suggestions to policymaking for governments at the bilateral and multilateral level.
[14:05] They will embark on a two-day journey to explore market opportunities and provide insights on policy coordination in the areas of trade and investment, financial cooperation, interconnectivity and the blue economy – which banks on maritime resources to unlock development potential.
[14:04] Some 1,200 people will join the forum, 1,069 of whom are senior executives of 630 companies from China and abroad. Among the foreign attendants, who represent half of all participants, 80 come from Fortune 500 companies across the United Kingdom, United States, France and Germany, in addition to those representing the BRICS countries.
[14:02] Business representatives look forward to President Xi Jinping's keynote speech at the BRICS Business Forum 2017, which serves as a critical avenue to voice opinions and suggestions on strengthening economic and trade ties among developing economies.
[13:52] Photos: Aerial panoramic view of China's coastal city Xiamen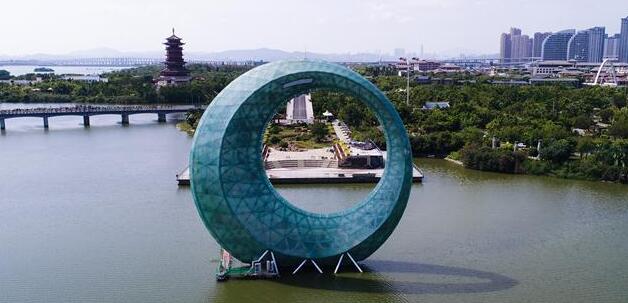 [10:00]

Chinese President Xi Jinping will attend the opening ceremony of the forum and deliver a keynote speech, reviewing the progress that BRICS countries have made in the past ten years and looking to the future.
[09:56]

T

he BRICS Business Forum, the largest so far, will be held this afternoon.
[09:55] 
 China Mosaic: BRICS potential huge, but needs more work
[09:45] The summit in Xiamen is expected to accelerate trade, investment and technology integration among member economies, and support the development of a multilateral trading system,Commerce Ministry spokesman Gao Feng said at a regular press conference,
China will uphold multilateral trade as the main channel of international trade and will play an active part in multilateral trade negotiations.
[09:40] 
 China Mosaic: Countdown to Xiamen summit: BRICS Seminar on Governance
[09:30] On July 28, while meeting with heads of the delegations for the 7th Meeting of BRICS High Representatives for Security Issues, Chinese President Xi Jinping said that BRICS cooperation will usher in its second "golden decade" as long as the five members make joint efforts for closer ties with the spirit of openness, inclusiveness, cooperation and win-win.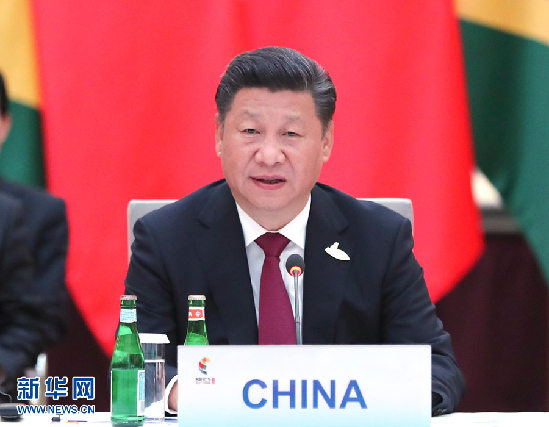 [09:25] "BRICS: Stronger partnership for a brighter future" is the theme China has chosen which mirrors the implementation of previous commitments flowing from the past BRICS summits.
[09:18] The BRICS countries are seen as an engine of world economic growth. Together, the five countries have been the source of more than half of global growth in the past ten years.
[09:07] 
 Opinion: BRICS leaders must smoke the peace pipe in Xiamen by Earl Bousquet
Its size (occupying a great proportion of geographic space), population (43 percent of the world's total) and share of the global economy (a combined GDP of over $16 trillion) place the BRICS in a position to do much more in the future than in its first 20 years.
[09:02] BRICS is acronym for an association of five major emerging national economies, including Brazil, Russia, India, China and South Africa. The members are all leading developing countries or newly industrialized countries; all five are G20 members.
[September 3, 09:00] The 9th BRICS Summit will be held in Xiamen, China, on September 4 and 5.