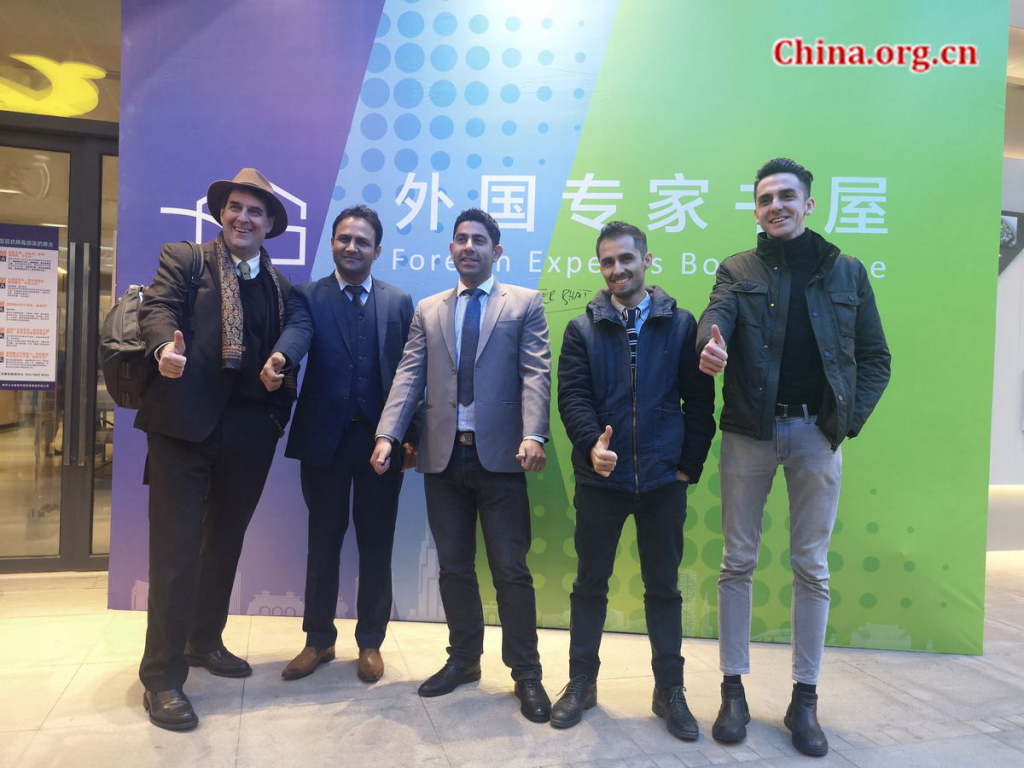 Editor's note:
Nanjing, the capital of China's eastern province of Jiangsu, is an important scientific research and education base and a transportation hub in the country. It is the only megacity in the Yangtze River Delta region, with history that spans nearly 2,500 years. It is known as the "ancient capital of six dynasties".
In the 2019 Annual Report on Business Environment in Chinese Cities, Nanjing ranked sixth in China. In the 2019 List of "Charming China — the Most Attractive Chinese city for foreign Talents" released by the Foreign Talent Research Centre, Ministry of Science and Technology, P. R. China earlier this month, Nanjing climbed four places and ranked seventh.
During the 13th Five-Year Plan period (2016-2020), Jiangsu issued a total of 87,000 work permits for foreigners and 258 confirmation letters for High Level Foreign Talents.
China.org.cn reports from Nanjing in November, discovering why this city fascinated so many foreign talents.
Please stay tuned for the live updates on this journey.
————————————————–
All time is local time.
[Nov. 27]  Interviewing Japanese director Takeuchi Ryo
Takeuchi rose to fame this year for his hit documentary series that captured how regular Chinese responded to and recovered from the COVID-19 epidemic.
Takeuchi's two documentaries, titled "Nanjing's Anti-epidemic Scene" and "Long Time No See, Wuhan," went viral in both China and Japan and have been translated into over ten languages and garnering tens of millions of views on social media platforms.
The 42-year-old director has been living and working with his Chinese wife in the eastern city of Nanjing for seven years. He said that he enjoys recording the life of ordinary Chinese people because China is an "interesting country with rapid change."
The western media often defame China based on information that isn't truthful or agreeable. Therefore, I try to pursue authenticity and objectivity in my documentaries.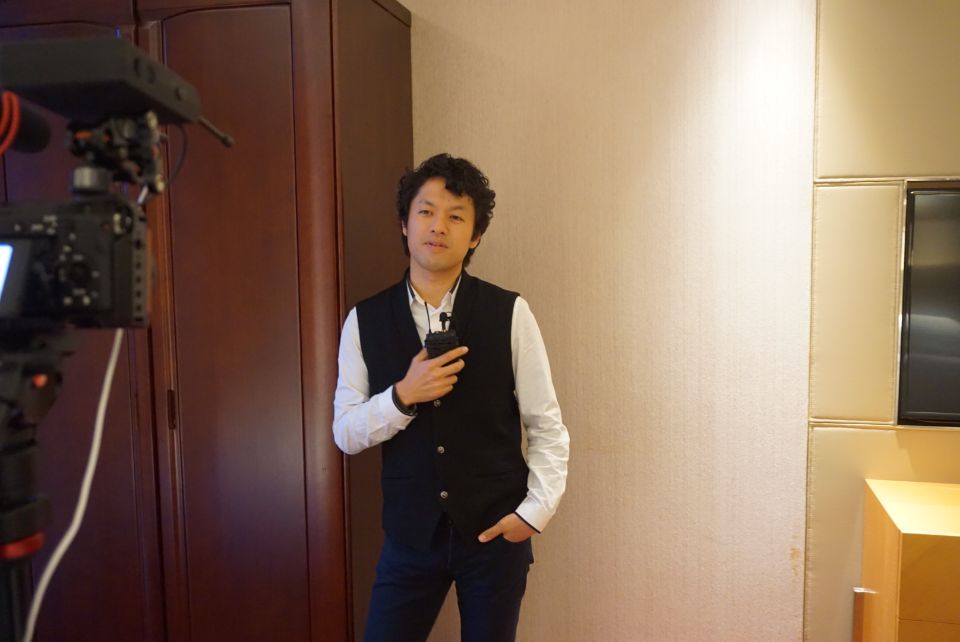 [Nov. 25]  Visiting the Foreign Experts Book House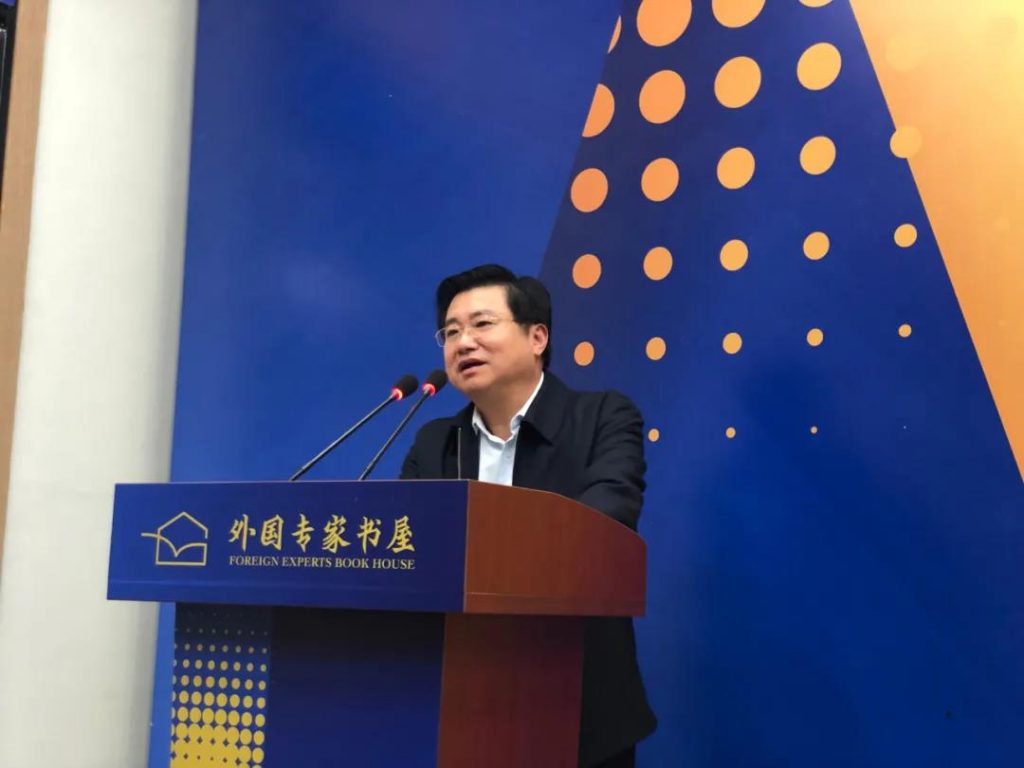 The government of Jiangsu province attaches great importance to the work of introducing talents and intelligence to Jiangsu, as well as prioritizes providing support for foreign experts and strives to create a favorable environment in which all foreign experts can visit easily, stay comfortably, and flow freely.
[Nov. 25] Visiting Nanjing First Hospital and interviewing Michael Carmichael
Michael Carmichael is a world-renowned cardiovascular surgeon, who began his job in Nanjing First Hospital in February 2018. Seeing patients, Performing/doing surgeries, giving lectures, Carmichael became the first full-time foreign doctor in Jiangsu.
The US top surgeon, who works full time at Nanjing First Hospital in East China's Jiangsu Province and now is currently staying in his home country due to the COVID-19 pandemic
Carmichael added that he is looking forward to coming back to China to restart work in the Nanjing First Hospital as soon as the epidemic ebbs.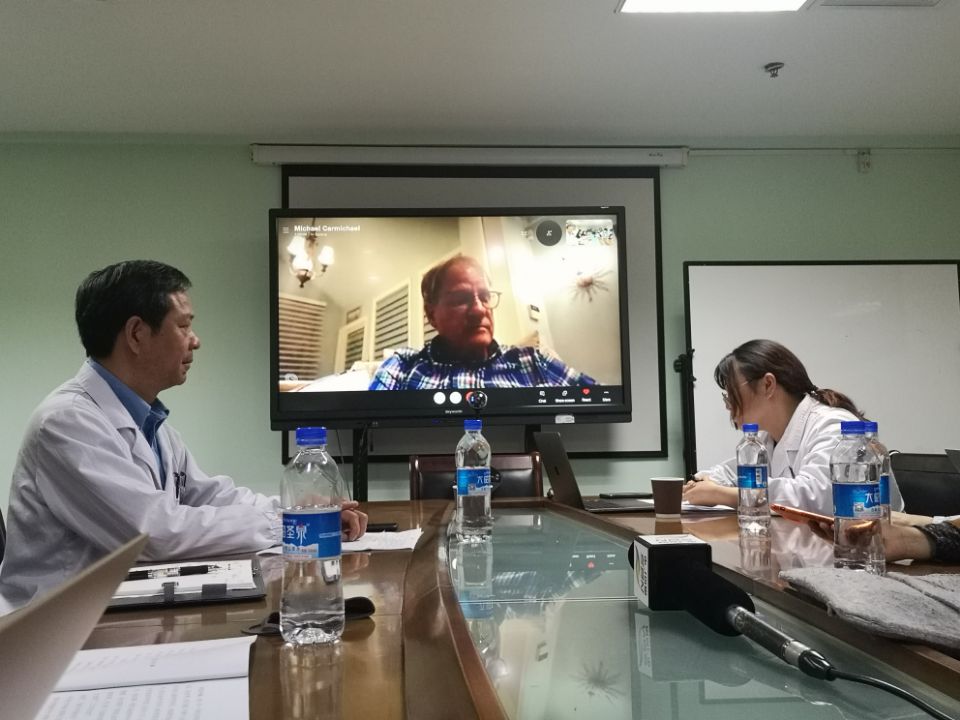 Nothing should hinder medical cooperation.
[Nov. 23] Visiting Nanjing Jiangbei New Area
Located on the northern bank of the Yangtze River, Nanjing's Jiangbei New Area is a shining example of the province's innovative development, especially in the intelligent manufacturing and advance technology sectors.