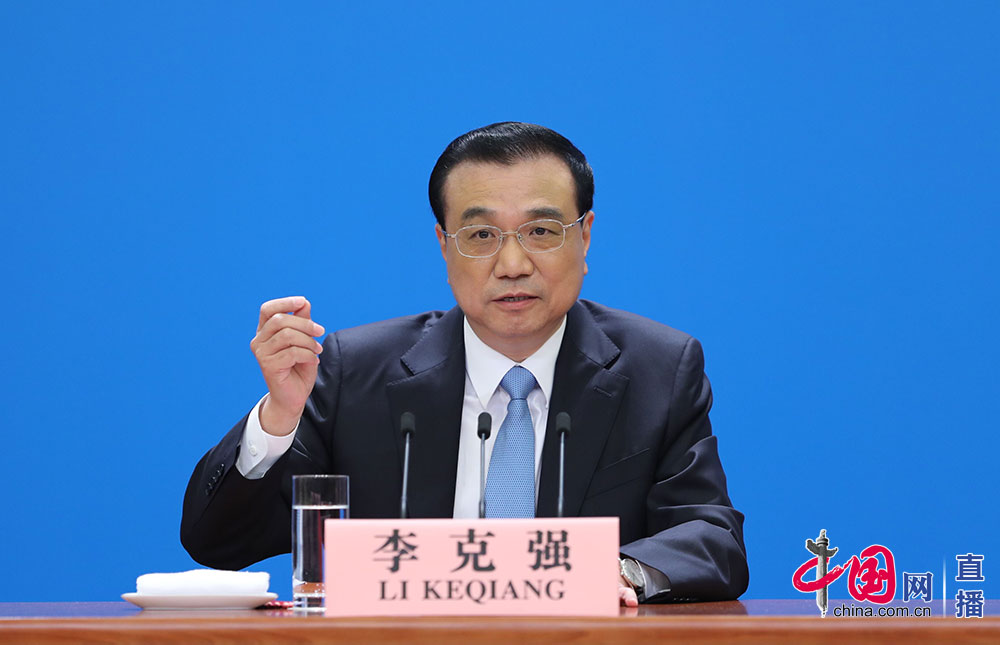 Editor's note:
China.org.cn presents a live coverage of the press conference held by Chinese Premier Li Keqiang on March 20, immediately after this year's NPC session concludes.
Please stay tuned for our live updates on this event.
————————————————–
All time is Beijing Time (GMT+0800).
[13:22] Zhang Yesui: Thank you, Mr. Premier and vice premiers. And media friends, once again, I want to say thank you for your extensive coverage of this year's NPC session. This concludes today's press conference.
[13:22] Premier Li: We will start the procedure as soon as possible. Everything will be done in compliance with the law.
[13:22] Chutian Metropolis Daily: Mr. Premier, how much will the personal income tax threshold be raised to?
[13:19] Premier Li: We should never view our elderly as a burden. Many of them can still contribute to society. We will never shirk the government's due responsibility in extending adequate old-age support. Under the guidance of Xi Jinping Thought on Socialism with Chinese Characteristics for a New Era, we will continue to put people first. Please rest assured that the efforts being made by the people's government boil down to the purpose of serving people's wellbeing and improving their lives. We will continue to take strong measures to address their most pressing concerns and make more quality resources available to deliver more concrete benefits to our people. Thank you.
[13:16] Premier Li: We will continue to pursue reform to ensure pension payments. This year, we plan to establish a central system for pension insurance funds to be used inter-provincially. The initial rate will be set at 3 percent. Each province will contribute 3 percent from their funds to be used across the provinces so as to fill the shortage that some provinces may suffer. In addition, we will also use some state-owned asset proceeds to replenish the social security fund and get it running safely and more profitably. These measures will help to deliver adequate elder support to China's senior citizens. It will be intensely disappointing if decades of hard work cannot earn one a decent life in retirement. I hope you will be assured by the aforementioned efforts of the government and have confidence in our future.
[13:12] Premier Li: We must ensure that the old-age pension is distributed in full and on time. Indeed, in some provinces last year, revenue was lower than expenditure concerning the old-age pension. This was the result of the downward economic pressure and decline of fiscal revenue in these particular areas. Local governments have taken measures to solve the problem, and the central government has also provided them funding support. The overall balance of the old-age pension was more than 4.1 trillion yuan last year. There was also a strategic reserve of more than 1.8 trillion yuan. From an overall perspective, the pension will be paid on time and in full.
[13:11] China Radio International: The Chinese population has been aging rapidly. How will the government address problems related to the old-age pension? What will the government do to ensure the elderly can enjoy adequate support?
[13:05] Premier Li: We encourage Hong Kong and Macao to integrate their own development into the overall national development. In this process, we will uphold the principle of "one country, two systems," under which the people of Hong Kong administer Hong Kong, and the people of Macao administer Macao, with both regions enjoying a high degree of autonomy. Mutually beneficial cooperation and common development can exist between different countries, not to mention among these three places, which belong to one and same country under the guidance of the "one country, two systems" principle. We have confidence that they will draw upon each other's comparative strengths, and work together in building a strong new pole of growth. Thank you.
[13:01] Premier Li: We want to build the Guangdong-Hong Kong-Macao Greater Bay Area into a world-class city cluster, with these three places complementing each other's unique comparative strengths. Otherwise, this Greater Bay Area would not be competitive internationally. The outline for the development program has been formulated and will soon be made public for implementation. In this process, we will gradually introduce the same treatment as mainlanders for residents from Hong Kong and Macao working and living in Guangdong and other mainland provinces in terms of housing, education, transportation and other areas. We would like to share such opportunities with compatriots in Hong Kong and Macao.
[12:58] Phoenix TV of Hong Kong: Mr. Premier, in your government work report this year, you said that efforts will be made to develop the Guangdong-Hong Kong-Macao Greater Bay Area, that the central government will support Hong Kong and Macao in integrating their development into overall national development, and that it will further enhance the mutually beneficial development between the mainland and these two regions. But meanwhile, some people in Hong Kong worry about whether this will cause Hong Kong to lose its unique features, or whether it will affect the implementation of "one country, two systems," even blur the line between the two systems? How do you respond to that?
[12:54] Premier Li: Certainly, the "Internet Plus," as a new tool, has some problems to be solved. The key lies in drawing on its advantages while avoiding its disadvantages and implementing prudent supervision. We shouldn't be afraid of the underlying troubles and totally deny its advantages when certain problems arise. Also, we shouldn't use it to swindle people and tarnish reputation. We should foster this new growth driver in the following two respects. First, we will take new measures to boost development of the "Internet Plus." For example, enterprises in this sector used to get listed overseas. Now we have asked the relevant departments to improve the system and measures on getting listed at home on the A-share market, as well as create much more favorable and law-abiding conditions for listing our innovation-oriented enterprises and start-ups. Second, we will further combine the "Internet Plus" with the "Intelligence Plus" to integrate it with medical, educational and government services, so as to fuel sound and fast development of the digital economy and sharing economy. Definitely, we should conform to the rule of development and strive to avoid the restrictions of traditional thinking on our imagination.
[12:52] Premier Li: The "Internet Plus" has not only generated new growth drivers but has served as the biggest platform for the sharing economy. It has created a grand stage for flourishing mass entrepreneurship and innovation, and has brought profound changes to the economy and society. It has created opportunities for technological elites and entrepreneurs to better showcase their capabilities, and has helped millions of common people to fully utilize their wisdom and talent.
[12:50] Premier Li: If we liken China's economy to a large ship at sea, one of the reasons why it can maintain steady development lies in that we have successfully hung the sail of the "Internet Plus" to it amid the new round of global technological revolution. The "Internet Plus" has stimulated new growth drivers. We have boosted the transformation of government functions over the past few years, stimulated market vitality, promoted consumption to be a main driving force for development and achieved a profound transformation of the economic structure. All these are interrelated and have effectively helped Chinese economy avoid a hard landing.There were abundant speculations that China would suffer a hard landing several years ago. New growth drivers and the above-mentioned factors have played important roles in ensuring the steady and sound development of our economy.
[12:49] Xinhua News Agency: Mr. Premier, the "Internet Plus" and sharing economy have kept up rapid growth in recent years, but some problems have also emerged that may pose a challenge to the development of these sectors in the future. My question is: What do you think of the development of these sectors and what measures will the government take to boost the growth of "Internet Plus"? Thank you.
[12:47] Premier Li: I think the improvement of China-Japan relations entails not only the right environment, but also vision and persistence. The mutual visits of state leaders between China and Japan will promote bilateral relations to return to the normal track and enhance the foundation of bilateral ties. We need to help bilateral relations improve continuously, rather than through a "once-and-for-all deal." This year marks the 40th anniversary of the signing of the China-Japan Peace and Friendship Treaty and we need to abide by and stick to the spirit and consensus of the four political documents signed by both countries. If we can say that "green shoots" have appeared in bilateral relations, then we need to prevent a spring cold spell and make bilateral relations develop stably and continuously. We have expectations of the Japanese side. Thank you.
[12:46] Premier Li: China-Japan relations have maintained momentum of improvement for a period. Prime Minister Abe has invited me to visit Japan several times and I'm willing to positively consider paying an official visit to Japan, while attending the China-Japan-ROK summit in the first half of this year.
[12:45] Tokyo Broadcasting System from Japan: This year marks the 40th anniversary of the signing of the China-Japan Peace and Friendship Treaty. During Japanese Foreign Minister Taro Kono's visit to China this January, you mentioned to him that the China-Japan relationship is warming up but there are still some cold parts left. What kind of measures should be taken by both sides to realize real recovery of bilateral relations? In the occasion of the upcoming China-Japan-ROK summit this year, do you consider accepting the invitation from the Japanese side to pay your first official visit to Japan and begin the mutual visits of state leaders between China and Japan?
[12:43] Premier Li: Before the Spring Festival, I inspected some local areas. During the trips, I visited a poor family. An elderly person in the family suffered from a serious illness and had a medical insurance card, but didn't dare go to the hospital. I still can remember the scene. Indeed, it is often said that diseases come on horseback. We are determined to use the critical illness insurance and many other systems to ensure that no family falls into poverty when one family member suffers from a serious disease. Thank you.
[12:39] Premier Li: This year, we will continue to intensify efforts in this regard and improve the financial support for basic medical insurance. Half of the funds will be used for serious illness insurance to allow at least 20 million people to be covered by serious illness insurance. The coverage of the types of illnesses will also be expanded. Meanwhile, through the development of "Internet Plus Medical Care" and medical consortia, we will make high-quality medical resources accessible to more patients with serious diseases.
[12:36] Premier Li: China is a big country, and we have about 30 million poor people. The Central Committee of the Communist Party of China with Comrade Xi Jinping at the core has attached great importance to the hard work of poverty alleviation, and made a commitment to winning the hard battle. Among the poor population, many fall into or fall back into poverty because of a serious disease. Therefore, on the basis of consolidating the basic medical insurance, we should focus on the problem of treating major diseases. In recent years, we have innovated the system, combining basic medical and commercial insurances. This approach, as explained by the "law of large numbers," will allow more people to be covered by medical insurance for serious illnesses. More than 17 million people were covered by such insurance last year.
[12:34] Premier Li: Over the past few years, we have made great efforts to improve the basic medical insurance system and built the largest health insurance network in the world, so that everyone can afford a bill whether they have a small or serious illness. But at the same time, we have also noticed that some families do struggle when faced with serious illness. The question you've just raised refers not only to families living in difficulties, but also to some families that can't access high-quality medical resources. There are frequent reports to this effect on new media.
[12:33] Guangming Daily: Mr. Premier, although our medical and health system reform has made new progress in recent years, there are still cases in which a serious illness can throw a family into poverty. What new measures will the government take to prevent people from falling into poverty because of illnesses?
[12:30] Premier Li: Peaceful development of cross-Straits relations serves the wellbeing of people on both sides. We will continue to pursue that peaceful development. We have always ensured the same opportunities for both sides, because we are members of the same family. As we all belong to one and the same China, we must not tolerate any proposition of Taiwan independence. We should not tolerate any external force using Taiwan as a card to create conflict in maintaining the peaceful development of cross-Straits relations. We are ready to dialogue and consult with all political parties and groups in Taiwan who adhere to the "One China" principle to discuss all issues that concern the interests of the public and the nation. And we will strive for the peaceful development of cross-Straits relations, and eventually realize China's peaceful reunification. I believe that represents the fundamental interests of our nation. Thanks.
[12:29] EBC of Taiwan: We all know due to various reasons, cross-Straits relations now face severe challenges with uncertain prospects. My question is, under such circumstances, what will the government do to uphold the peaceful development of cross-Straits relationships to serve the well-being of people on both sides?
[12:27] Premier Li: Yesterday evening, President Xi Jinping and President Putin had a telephone conversation and President Xi expressed his congratulations to President Putin for his reelection. Recent years did see a slide in China-Russia trade because of the situation of global trade and the commodity markets. However, that slide was reversed last year. And our trade registered an over 20 percent growth year-on-year. We believe there is still much untapped potential in China-Russia business cooperation. Between our two large economies, trade now stands at about 80 billion U.S. dollars and I believe we can work together to bump it up to 100 billion U.S. dollars by innovating mechanisms and tapping more potential. The message I'd like to convey to Russia is that we are each other's biggest neighbors. We believe that a stable and amicable China-Russia relationship is in the interests of both countries and the world. Thank you.
[12:26] RIA Novosti: Mr. Premier, two years ago, I asked you at the press conference about the relationship between China and Russia, with this relationship being close politically but lackluster economically. It seems that this is still how many would describe the China-Russia relationship today. Russia just held its presidential election and will soon form a new cabinet. As Chinese premier at the start of a new term, what actions do you hope the Russian new government will take to enhance the business ties between the two countries, and what will the Chinese government do? What political message would you like to convey to Russia?
[12:19] Premier Li: Of course, there are illegal or irregular practices in the financial market. The relevant authorities have taken measures to curb them, in case they grow into a common phenomenon. This must be solved. And we will pay attention to protecting the legal rights of consumers in this process. The positive experiences we have accumulated will be applied to solving problems in the future. In the government restructuring, the China Banking Regulatory Commission and the China Insurance Regulatory Commission were integrated to avoid supervision loopholes. Illegal funding has remained a problem. The government will continue to tackle the problem, and I advise investors to keep alert. Thank you.
[12:16] Premier Li: This year, we lowered the budget deficit, because fiscal revenue was higher than expected. We are fully confident of achieving our major objectives in economic and social development this year, and we are also confident in our future. We will continue to lower the budget deficit. But of course, this doesn't mean we'll change our proactive fiscal policy. We are doing so to remain ready to respond to international uncertainties and their possible influences on China.
[12:13] Premier Li: There won't be systemic financial risks in China. China's economy has remained sound fundamentally, as has the financial sector. Of course, taking into account the gigantic scale of the Chinese market, it's impossible to foresee no risks whatsoever. The capital adequacy ratio and provision coverage ratio of Chinese commercial banks are much higher than international standards. These banks' required reserve ratio is 15 percent. This means we have a reserve of more than 20 trillion yuan to respond to risks.
[12:12] China News Service: Recently, some mandatory measures were taken against insurance and financial companies. Will this happen again in the future? Does it mean that new risks are occurring? Are there any systemic risks?
[12:11] Premier Li: China makes diversified investments of its foreign exchange reserves on the basis of market principles, and China will remain a responsible long-term investor. The relationship between China and the U.S. is between the world's largest developing country and the world's largest developed country. Our economies are highly complementary. A stable China-U.S. relationship is in the interests of both countries and the whole world. I think it is unnecessary to worry about China's development. Thank you.
[12:07] Premier Li: Just now I also listed some further steps that China will take toward opening up, including services, manufacturing and products. We believe these will bring about opportunities for American businesses. Meanwhile, we hope the U.S. ease its restrictions concerning the export of high-tech and high value-added goods to China. Intellectual property rights will be fully protected. We hope this important measure to balance China-U.S. trade will not be disregarded, because that would mean missing a good opportunity to make more money.
[12:06] Premier Li: Last year, trade between China and the U.S. reached US$580 billion. The two countries have been trading according to business rules and market principles. Otherwise, it would not have been possible for us to attain such a sizeable trade volume. A large trade deficit is not what China wants to see. What China wants to see is balanced trade. Otherwise, trade will not be sustainable.
[12:04] Premier Li: Indeed, we have heard much talk about a possible trade war between China and the U.S. recently, but I believe that a trade war does no good to either side, and no one will emerge a winner from a trade war. Also, if one has to use the word "war" to describe trade, it will go against the rules of trading, because we trade through consultation, negotiation and dialogue, so I hope that both sides can act rationally instead of being led by emotions to avoid a trade war.
[12:03] NBC: Premier Li, there is increasing concern that China will replace the U.S. as the world's leader, and a lot of talk about a trade war as punishment for what critics describe as unfair trading industrial policies under a state-led economic model of China. So Mr. Premier, in your view, what measures can be taken to address America's concerns and prevent a trade war? Do you still believe that dialogues can resolve what looks like an imminent threat? And what can China do in the event of a trade war? For example, to use your vast foreign exchange reserves and massive holding of American debt. Thank you.
[12:00] 
 Guangdong Youth wec @gov.cn :
For rural migrant workers, in addition to the factors of family relations, what can make return home to work more attractive? I think it is important to cultivate and develop local characteristic industries in various places, which is an effective way to promote migrant workers to return home and start their own business. For example, to utilize the advantages of local industrial resources, cultivate new agricultural business entities, create an ecological business incubator for agriculture, forestry, animal husbandry and fishery, relax access conditions, and encourage migrant workers to earn money to support their families at home.
[11:59] Premier Li: This year we will have 8.2 million college graduates, a new record high, nearly five million graduates from secondary technical schools, and around one million demobilized soldiers and workers that need to be transferred to other positions. We must make all-out effortsto ensure their employment. This means that we should further expand job positions, especially by fostering more new growth drivers. We should make efforts in all aspects to ensure better employment, which has indeed created great wealth. Thank you.
[11:52] Premier Li: There will be around 15 million to 16 million new members of the labor force to fill urban jobs. Our target is to  ensure jobs for at least 11 million of them, but we will strive to create jobs for more than 13 million. We have been doing so over the past several years, and there is no reason we cannot achieve our goal. We have 280 million migrant workers who have contributed greatly to China's economic development. Creating jobs for migrant workers is also an important part of the new form of urbanization. This year there will be around three to four million transferred members of the rural labor force. We will take it as our responsibility to create steady employment opportunities for them.
[11:48] Premier Li: China's economic growth was within a reasonable range over the past five years, and one of the highlights is that over 66 million new urban jobs were created to ensure employment for more people. Employment is a hugely important issue for any family. If college students cannot find jobs after graduating, there will be no hope. Therefore, governments at all levels and relevant staff should place employment high on their agendas. In order to fully reflect the employment situation in urban and rural areas, we have for the first time listed surveyed urban unemployment rate as one of our targets in this year's government work report. This means we are putting more pressure on ourselves.
[11:47] Premier Li: The efficiency of our job performance concerning employment should be judged by our people, and nobody can cover up the unemployment rate. I can only tell you what the situation will be like this year, and how it will develop in the next five years depends on this year's working efficiency.
[11:45] People's Daily: We noticed that you mentioned in this year's government work report that fairer and more sufficient employment will always be a bright spot of high-quality development. However, we still face difficulties providing good jobs to groups including college graduates, laid-off workers and demobilized soldiers. This means that China's job market will face certain challenges in the next five years. How will you tackle these difficulties? Thank you.
[11:42] Premier Li: Second, China will focus on dealing with its own affairs. Being the premier for years, I know that China is still confronted with many difficulties and challenges. Thorny problems and sore points still exist in people's livelihood and the government has to address these pressing issues every day. Our international visits and exchanges aim to gain a peaceful and stable international environment and create more win-win opportunities for China's development. We're clearly aware of this. Thank you.
[11:39] Premier Li: Our cooperation with other countries is based on market rules and business principles. The Belt and Road Initiative which we advocate aims to achieve shared growth through discussion and collaboration. The assistance that we provided for underdeveloped countries is within our reach and without any political conditions. It cannot be deemed as political infiltration. As for a greater role in the international community, China is willing to shoulder responsibilities compatible with those of developing countries. If these are deemed as strategic expansion, it must be a misreading or misunderstanding.
[11:37] Premier Li: China's development was achieved in a peaceful international environment and its future modernization also needs a peaceful environment. Now I want to emphasize two points. First, China will never seek expansion. Being a developing country, China has no intention to expand and even when China grows stronger, and it will not take the route that stronger countries must seek hegemony. We are willing to build a community with a shared future together with other countries on the basis of equality, mutual respect and benefit.
[11:35] Premier Li: China contributed to 30 percent of global economic growth over the past few years. It not only promoted the global economic recovery but also contributed to world peace. More trade and cooperation will bring about more negotiations and help avoid conflicts. The Chinese people always hold that they should "never do to others as you would not have them do to you," so we cherish harmony and peace. We will uphold our territorial integrity and will never lose one inch of our own land and will never occupy one inch of others' land. We are on a path of peaceful development.
[11:33] Lianhe Zaobao from Singapore: Good morning, Mr. Premier. My question is: With China's economic rise, some critics hold that China has made use of capital and the attractive market as a political tool to influence other countries' foreign policies, and even conduct political infiltration. How do you respond to this notion? Do you think other countries should be worried about China's rise and strategic expansion? Thank you.
[11:29] Premier Li: To protect property rights, we must pay respect to contracts. A contract must be honored and can't be treated as a piece of scrap paper. Some new officials of local governments ignore the agreements that were signed before they took office. This is something we resolutely ban and punish. Last year, several typical cases of miscarriages of justice involving property rights have been redressed. It shows our determination. We will make sure that one will have peace of mind when they possess a piece of land, and make sure that the investors can have confidence and the owners of all types of properties can feel at ease. We will make sure that all owners of legitimate property rights will be protected. Thank you.
[11:25] Premier Li: To protect property rights is to protect the cornerstone of the socialist market economy and to protect production forces. It has always been an important item high on the government agenda and the government is taking strong efforts to tackle whatever difficulties people have encountered. I remember that at last year's press conference, some people asked what people can do if land use rights for residential homes expire. We made it clear that rights will be renewed and no transactions will be affected, and we will amend the relevant laws to confirm this. We have also confirmed that rural land contracts will be further extended by another 30 years after the first-round of contracts expire. Moreover, we have taken measures to safeguard the legitimate property rights and strengthen protection by law, which is consistent with the spirit of the rule of law.
[11:23] Premier Li: Since the reform and opening up of China, we have been following the policy of unswervingly consolidating and developing the public sector, and unswervingly encouraging, supporting and guiding the development of the non-public sector of the economy. State-owned, private and all types of enterprises have all made their important contributions to China's tremendous economic growth in the past several decades. Nowadays, half of government tax revenues are from private enterprises, and they contribute to 80 percent of the urban jobs and 90 percent of newly created jobs. It is true that recently the investment from private businesses is relatively weak due to the protection of property rights and some other factors. We have paid high attention to this issue.
[11:21] CCTV: Mr. Premier, we have noted that some private businesspeople are concerned about the security of their own properties, so they are reluctant to make new investments. Some are even trying to transfer their assets overseas. We have also heard complaints from some entrepreneurs about the inaction or abuse of office of some government officials. What do you think about this and what will the government do to resolve these problems?
[11:20] Premier Li: We welcome the recent de-escalation of tensions on the Korean Peninsula. China supports all efforts that will help resolve the Korean nuclear issue with dialogue and negotiation. China will continue to play a role in this regard and will also do its utmost to aid the denuclearization process for a peaceful and stable Korean Peninsula. We hope that all parties will show sincerity, take concrete action and get the nuclear issue back to the track of the negotiation, so that new progress can be made towards denuclearization, and peace and stability on the Korean Peninsula. We believe that is in the interests of all parties concerned and the whole world.
The Korean Peninsula is in China's immediate neighborhood. It directly concerns China's own interests. So you can imagine how closely we have been watching to the situation there. Thank you.
[11:18] Yonhap News: There have been significant developments recently on the Korean Peninsula with the inter-Korean summit planned for next month, the DPRK indicating willingness to denuclearize and the United States president agreeing to meet with the leader of the Democratic People's Republic of Korea. Under such circumstances, I would like to ask Mr. Premier, what does China expect in terms of settlement of the Korean nuclear issue and what role is China prepared to play to this end? Will China push forward the six-party talks to resolve the nuclear issue?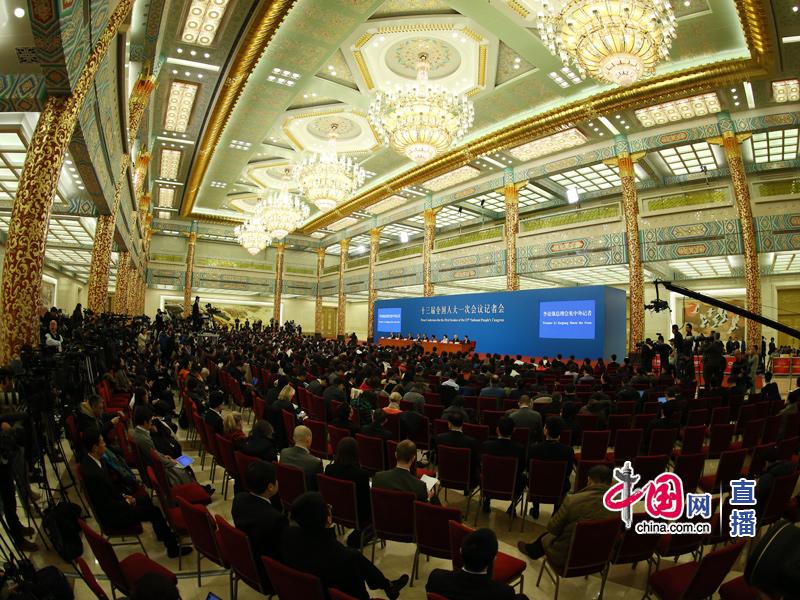 [11:17] 
 Einar Tangen: a political and economic affairs commentator.
The 2018 Two Sessions will be seen as one of the three major inflection points since the founding of the People's Republic of China in 1949. The change in emphasis from a primarily economic model to a balanced social economic one, in combination with reform of the Party itself, will determine the sustainability of China's future.
[11:16] Premier Li: The first reporter just mentioned the government institutional reform. This round of the reform also includes the merge of tax authorities at national and regional levels. Thanks to the efforts over the past years, we have vigorously pushed forward replacing business tax with value-added tax, which has laid the foundation for this reform.
By deepening the reform, the government strives to optimize the business environment and improve our services, in a bid to better serve the public.
[11:14] Premier Li: While expanding market access, we must see that effective regulation is in place. To better regulate the market, anyone who sells counterfeit products, commits frauds and manipulates the market will be driven out of the market and be punished, since their behaviors harm fairness and creativity, and also violate social ethics. Of course, the regulators should avoid causing undue disturbances to market entities. During the government institutional reform this time, we have merged certain departments related to market regulation so as to push forward unified law enforcement.
[11:12] Premier Li: Every single detail counts for achieving bigger goals. In terms of expanding market access, the government will step up efforts in the following areas: We will cut the time for starting business by half, reduce the time required for reviewing a project application by half, establish an online platform for accessing government services, take efforts to let our people get things done in a single place without the need for a second trip, and ensure that any requirement for certification that is not based in law or regulations will be abolished. Thanks to years of painstaking efforts, we have significantly cut the time required for opening a business in our country. But it still takes an average of 22 days to do so nowadays, whereas it takes maybe less than one day in some developed countries. And the time needed for project registration is even longer. The government should further deepen the reforms.
[11:11] Premier Li: During this year's two sessions, I joined some of the panel discussions. I have heard many deputies propose that the government, while striving for supply-side structural reforms, should work to further optimize the business environment to let people get things done more simply. This represents the urgent wish of market entities and the public. Each small step of reform is critical for obtaining a larger policy goal. We must undertake strong efforts to make strides in areas that are immediately connected to market entities and the lives of the public and to respond to people's desires.
[11:09] Premier Li: This is a very important question. The transformation of government functions is high on the agenda. We undertook the reform to streamline the administration, delegate power, and improve oversight and services, with the aim of rationalizing the relationship between the government and the market, stimulating market vitality and public creativity. I'm happy to say our efforts have paid off, becoming a useful instrument to push forward the reform and liberalization of productivity.
[11:08] China Daily: During this year's two sessions, we have heard some delegates contend that the Chinese government needs to continue to pursue the reform of its functions with as much determination as it had when pursuing GDP growth in the past. At the same time, we also heard some complaints that the Chinese government's institutional costs remain too high and it's still difficult for the people to get things done. So I would like to ask you, Premier, what steps will the new government take to streamline administration and delegate power? And what will the government do to enhance oversight? Are there any specific goals that need to be met?
[11:00] Premier Li: We are striving to ensure fair competition between Chinese and foreign enterprises and enterprises of all kinds of ownership in the Chinese market, thus providing Chinese consumers with more options, and promoting the upgrading of Chinese products and services. The opening up is a step-by-step process. Some measures that look insignificant at first may deliver tremendous benefits years later. In addition, I need to emphasize that opening should be a two-way track. It needs the efforts of both sides to make further progress. Thank you.
[10:52] Premier Li: The opening up policy has had a direct bearing on China's achievements over the past four decades. The Chinese people have received significant benefits from it. In the new era, China will open up even more. We will further decrease overall tariffs on imported goods. We will further open the service sector. We will also fully open the manufacturing sector. There will be no mandatory requirements on technology transfers. Intellectual property rights will be better protected. We will shorten the negative list of foreign investments. Our commitment to deliver pre-establishment national treatment to foreign investors will be honored. We will follow the Constitution to carry out government institutional reform. This will be beneficial to the implementation of the opening up policy.
[10:50] Bloomberg News: It's clear that China is entering a new era. What will be the biggest difference between the reform and opening up in this new era as compared with the past, especially when it comes to foreign investment and trade?
[10:49] The premier is making a few opening remarks before answering questions from journalists. He introduces new vice premiers Han Zheng, Sun Chunlan, Hu Chunhua and Liu He.
[10:48] Zhang Yesui, spokesperson for the National People's Congress:
We are very pleased to have Premier Li Keqiang with us and to meet you and answer your questions.
[10:47] Premier Li Keqiang enters the press conference hall and greets journalists.
[10:40] 
Dandan Living on Selling Flowers @ Weibo.com:
I expect science and education to rejuvenate the country as soon as possible.
[10:19] Li Zhanshu announced the conclusion of the first session of the 13th National People's Congress (NPC).
[10:04] Li Zhanshu, chairman of the Standing Committee of the National People's Congress (NPC), is delivering a speech at the NPC closing meeting.
[09:25]  Chinese President Xi Jinping, also general secretary of the Communist Party of China (CPC) Central Committee and chairman of the Central Military Commission, is delivering a speech at the NPC closing meeting.
[09:02] 
 John Ross: Senior Fellow of Chongyang Institute for Financial Studies, Renmin University of China.
The 2018 Two Sessions, following the 19th CPC National Congress, have set China's course for how it aims to achieve one of the most momentous changes in world history – China's achievement of prosperity for a country containing almost one in five human beings on the planet. This is in a country which in 1949 was almost the world's poorest. This unparalleled achievement is due to the CPC and is by far the greatest contribution to human well-being and real human rights by any country in the world.
[09:00] The National People's Congress, China's top legislature, is holding the closing meeting of its annual session.
[March 20, 08:22] The closing meeting of the first Session of the 13th National People's Congress (NPC) will be convened at the Great Hall of the People in Beijing at 9 a.m..
————————————————–
[14:53] 
 Eugene Clark: Emeritus Professor, University of Canberra, Visiting Professor, China University of Political Science and Law
China's 2018 'Two Sessions' have attracted much attention both inside and outside of China. Importantly, they have provided a window into China's future. In contrast to the rather unstable world context, China's focus has been on stability and continued growth. Among the major themes have been: continuing economic development, elimination of poverty, continuing the fight against corruption, enhanced financial risk and debt controls, continued reform of State Owned Enterprises; continued opening up of the Chinese market to foreign competition, continued improvement of the environment, continued modernisation as China pursues 'socialism with Chinese characteristics, and quality growth, for example by continued development of world leading technologies in such fields as artificial intelligence, fin-tech, and development of e-commerce and a focus on the region through the the Belt and Road Initiative.
[13:25] 
 Infographic: Highlights of Government Work Report 2018
[13:20] A new lineup of China's State Council, nominated by Premier Li Keqiang, was endorsed on March 19 at a plenary meeting of the first session of the 13th National People's Congress.
The following is the list:
Vice premiers: Han Zheng, Sun Chunlan, Hu Chunhua, Liu He
State councilors: Wei Fenghe, Wang Yong, Wang Yi, Xiao Jie, Zhao Kezhi
Secretary-general of the State Council: Xiao Jie
— Wang Yi, minister of foreign affairs
— Wei Fenghe, minister of national defense
— He Lifeng, head of the national development and reform commission
— Chen Baosheng, minister of education
— Wang Zhigang, minister of science and technology
— Miao Wei, minister of industry and information technology
— Bater, head of the state ethnic affairs commission
— Zhao Kezhi, minister of public security
— Chen Wenqing, minister of state security
— Huang Shuxian, minister of civil affairs
— Fu Zhenghua, minister of justice
— Liu Kun, minister of finance
— Zhang Jinan, minister of human resources and social security
— Lu Hao, minister of natural resources
— Li Ganjie, minister of ecological environment
— Wang Menghui, minister of housing and urban-rural development
— Li Xiaopeng, minister of transport
— E Jingping, minister of water resources
— Han Changfu, minister of agriculture and rural affairs
— Zhong Shan, minister of commerce
— Luo Shugang, minister of culture and tourism
— Ma Xiaowei, head of the national health commission
— Sun Shaocheng, minister of veterans affairs
— Wang Yupu, minister of emergency management
— Yi Gang, governor of the people's bank of China
— Hu Zejun, auditor-general of the national audit office.
[13:16] 
 Video: What do Chinese people expect from a 'happy life'?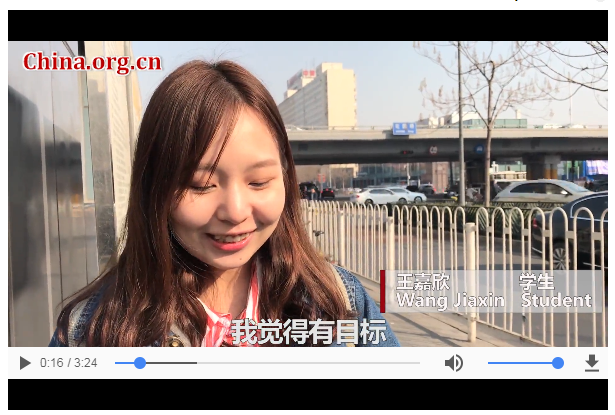 [13:13] According to the plan approved at the first session of the 13th NPC, the State Council will consist of 26 ministries and commissions in addition to the General Office of the State Council. The following agencies will be formed under the cabinet and their establishment will be subject to approval of the newly approved State Council:
— state market regulatory administration;
— state radio and television administration;
— China banking and insurance regulatory commission;
— state international development cooperation agency;
— state medical insurance administration;
— state grain and reserves administration;
— state immigration administration;
— state forestry and grassland administration.
[13:11] 
 Uncle Jian's Aesthetic Life @ Weibo.com:
The comments made in Premier Li Keqiang's government work report should be especially highlighted right now. "Getting things done for the people is our unquestionable duty, not doing is a dereliction of that duty."
[13:10] Chinese Premier Li Keqiang will host a press conference immediately after this year's NPC session concludes.
[13:09]
 Video: What foreigners think of China's 'two sessions'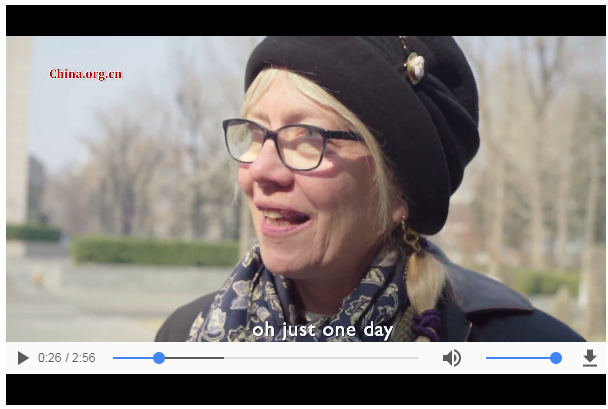 [13:08] Li Keqiang was endorsed as Chinese premier on March 18 at the ongoing first session of the 13th NPC, the country's national legislature. Nearly 3,000 NPC deputies voted to approve the premiership nomination of Li, by newly-elected President Xi Jinping. Li was officially appointed premier after President Xi signed a presidential decree.
[13:03] At the opening meeting of the first session of China's 13th NPC on March 5, Premier Li Keqiang delivered the government work report to nearly 3,000 legislators in the Great Hall of the People.
 Webcast in review: Li delivers gov't work report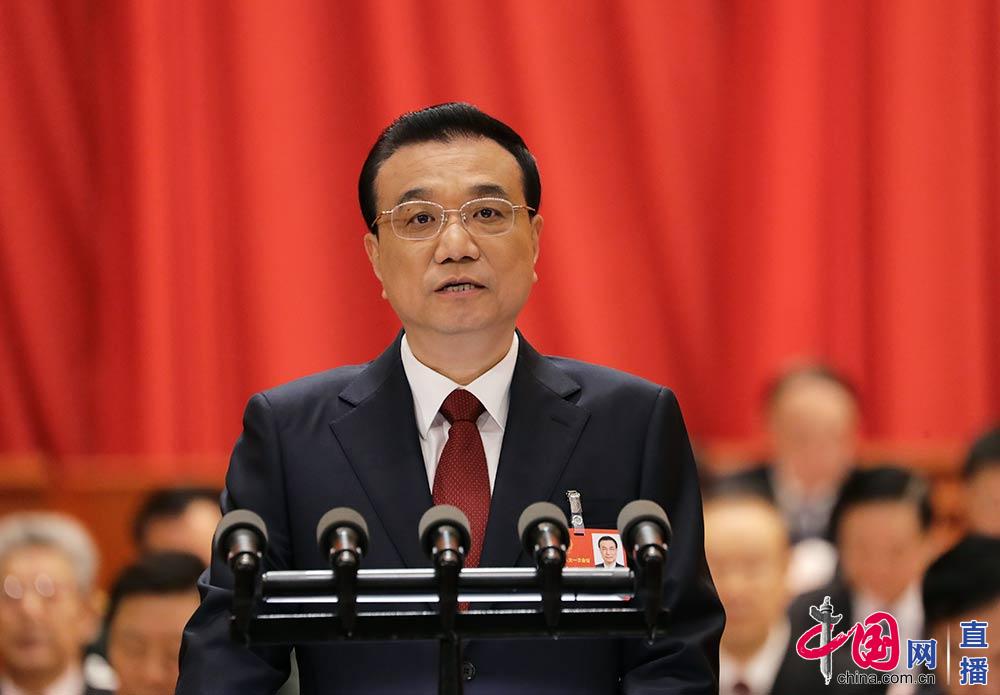 [March 19, 13:00] The first session of the 13th National People's Congress (NPC), China's top legislature, will hold its closing meeting on March 20, 2018, according to the agenda.