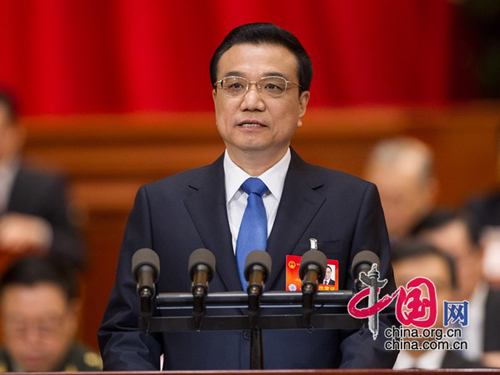 Editor's note:
China.org.cn presents you a live coverage of the opening ceremony of the second session of China's 12th National People's Congress (NPC) at 9:00 am on March 5, 2014. Chinese Premier

Li Keqiang

 delivers his first government work report at the meeting.
———————————————————————————————-
No need to reload page,content updates automatically every two minutes. All time is Beijing Time (GMT+0800).
China.org.cn will present you with live coverage of the press conference held by Chinese Premier Li Keqiang on March 13, 2014, immediately after this year's NPC session concludes.
Please stay tuned for our live updates on this event.
 [11:00] 
That's it for the live blog. Thanks for following along with us.
[10:57] 

@ Sina weibo Yuanshi maya:I hope that China's Two Sessions will make improvements on the people's livelihood issue. The starting point should always be the people. Security is the most important. We should first express our condolences to the victims of the Kunming attack and pray for safety for the Chinese people in the future.
[10:53]

 
What to do in 2014
The central government will cancel or delegate to lower-level governments another 200 administrative approvals at least.

The institutional reform of provincial, municipal and county governments will be finished this year and public institution reform continues.

Governments at all levels will be asked to publish their budgets and final accounts.

 The trial of replacing business tax with VAT will be extended to railway, post and telecom services.

The central government will grant financial institutions more power to set their interest rates.

 The government will promote the healthy development of Internet finance.

The government will allow non-state capital to take part in some projects in areas such as banking, oil, electricity, railway, telecommunications, resources development and public utilities.

The government pledges to protect property rights of both public and private sectors.

Total imports and exports are expected to grow at around 7.5 percent this year.

China will continue to negotiate investment agreements with the United States and the European Union, and speed up free trade area talks with the Republic of Korea, Australia and the Gulf Cooperation Council.

China will speed up 4G mobile network programs, build 100M fiber optic networks in cities and extend broadband connectivity to villages.

 The central budget will invest 457.6 billion yuan mainly in government-subsidized housing, agriculture, major water conservancy projects, railway projects in the central and western regions, energy conservation, environmental protection and social programs.

More than 70 billion yuan in the central budget will go to major projects to divert water, protect water sources, harness rivers and lakes, and develop efficient water-saving irrigation.

The country will reduce outdated production capacity of 27 million metric tons of steel, 42 million metric tons of cement and 35 million standard containers of plate glass.

 The number of rural students from poor areas enrolled in elite colleges and universities will increase by more than 10 percent.

 The government will raise its subsidy for basic medical insurance for rural and unemployed urban residents to 320 yuan per person.

China will begin to build more than 7 million units of government-subsidized housing, 4.7 million of which will be in rundown urban areas. By the end of this year, 4.8 million units should be completed.

Air pollution control will focus on mega cities and regions troubled by smog.

This year, the government will shut down 50,000 small coal-fueled furnaces, as well as install desulphurization facilities in thermal power plants with the capacity of 15 million kw, denitrification facilities in plants with 130 million kw of production capacity, and dust control device on those with the 180-million-kw capacity. Six million old vehicles will be banned from the road.

Energy intensity will be cut by more than 3.9 percent. The emission of sulfur dioxide and chemical oxygen demand will drop by 2 percent.

 [10:44] 

@ Sina weibo Manchester-lei:As a student who is about to graduate, what I am concerned about is: 1) the issue of graduate employment and social distribution 2) the housing issue 3) food safety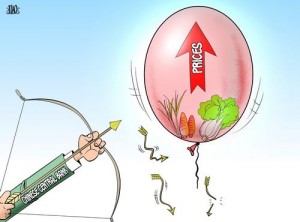 [10:39] China will strengthen exploration, exploitation and utilization of natural gas, coal seam gas and shale gas, Premier Li Keqiang said.
China will also speed up the development and use of energy-efficient and environmentally friendly technologies and products and turn the energy conservation and environmental protection industries into dynamic sunrise industries, Premier Li added.
[10:37] China aims to cut energy intensity by more than 3.9 percent this year to strengthen energy conservation and emissions reduction, according to a government work report.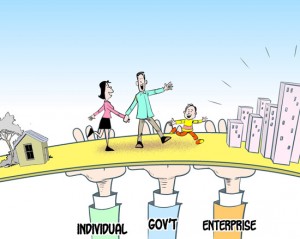 [10:27]

@ Sina weibo Zhouzhi Lengwa: I think that the issue of migrant workers is one of social equality. Everybody in society should be equal in receiving the benefits, rights and interests and security they deserve. Public resources should be shared equally. Migrant workers have been marginalized. Some don't even receive a wage, and can't afford a ticket back to their hometown for Chinese New Year. What city could survive without migrant workers?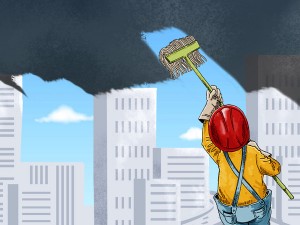 [10:26]

@ Sina weibo Zhang Weiyi: "I hope that there will be rapid policies to deal with the air pollution, unify the rural and urban pension systems, improve housing condition and relieve employment pressure. That way, the people would get their blue sky back and elderly people would have security in their later life. It would also reduce the pressure on young people when buying a house. Life is very difficult if you have to give everything for your whole life just to get a house.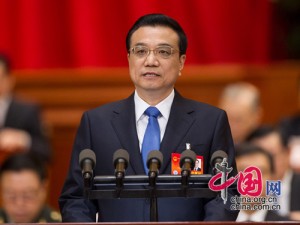 [10:13]

@ Sina weibo Mo Shexian: I am disabled and I work in a welfare factory, but my wages don't reach the local minimum wage. I have to get by on a few hundred yuan! I hope that the Two Sessions will focus on welfare for vulnerable groups.
[10:11] Premier Li Keqiang said at the parliament's annual session, 
 "On the basis of careful comparison and repeatedly weighing various factors as well as considering what is needed and what is possible, we set a growth target of around 7.5 percent."
[10:05]

@ Sina weibo Deng Xiangchao #Two Sessions Micro-commentary:  The country should introduce a top-level educational reform plan as soon as possible! The local governments can only patch up the educational reform in small ways. China urgently needs a national-level reform plan.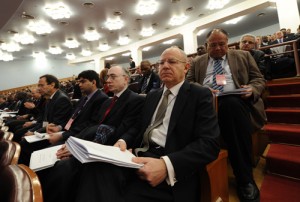 [09:56] 
@ Sina weibo Kele_53090: There have been noticeable results over the past year in reducing 'the three government expenditures,' and there is still a lot of room to cut them further. Local government receptions, treating guests, gift giving, cigarettes and alcohol etc should also be cut.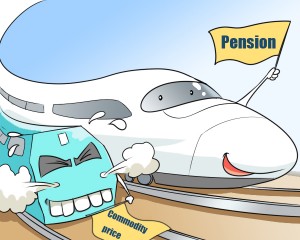 [09:52] 

@ Sina weibo Feng Jicai (CPPCC member and a famous Chinese writer): #The Two Sessions in Pictures: "Chinese Lunar New Year's Eve should be a public holiday. There is no reason for it not to be. The Chinese people need to be able to go home on this day. It there is not a holiday, it goes against China's traditional culture, and will stop us promoting this festival. If the results of this policy are not positive, it should be reversed."
[09:49]

 
Nine major tasks for 2014
Making breakthroughs in reform in important areas.
Ushering in a new phase of China's opening to the outside world and ensuring its high standard performance.
Making domestic demand the main engine driving growth.
Advancing agricultural modernization and rural reform and development.
Carrying out a new type of people-centered urbanization.
Using innovation to support and lead economic structural improvement and upgrading.
Accelerating the development of education, health, culture and other social programs.
Making coordinated efforts to ensure and improve people's wellbeing.
Building China into a beautiful homeland with a sound ecological environment.
[09:46] 

@ Sina weibo Chuanshi: We cannot bury our heads in the sand like ostriches. If we don't face practical problems directly, then there would be more and more difficulties in the future, and it would influence the people's lives and the stability of the country. By that time, it would be too late to solve the problems.
[09:45]  

@ Sina Weibo hedong024:The Two Sessions should follow the will of the people. All politics starts from the people. Our country can only be strong and the people can only be well-off and happy if the government listens to the people and takes effective action.
 [09:44]  The German-Sino Promotion Center for Environment and Energy:
This year's two sessions will strengthen environmental supervision and third party monitoring of environmental quality. They will marketize environmental facilities and introduce third party governance. In the environmental protection sector there will be pricing reform for biomass electricity, sewage and sludge treatment. Rural pollution control will be strengthened.
 [09:41]

@ Sina Weibo 'Moxie:'  I am looking forward to this year's Government Work Report. It must not avoid issues and just talk about the government's achievements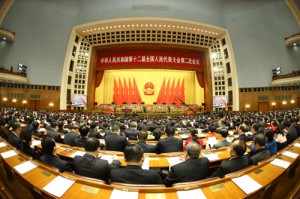 [09:28] 
Economic Information Daily: 
#Two Sessions Commentary [Opening up the enforcement of power requires removing 'glass doors'] If there are no corresponding rules and solid restraints, there will be measures at the top, and countermeasures at lower levels of government. Therefore, in this reform to open up government, we must remove all repercussions and 'glass doors for power.'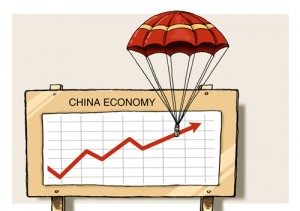 [09:19]
Progress in past year
China's GDP reached 56.9 trillion yuan in 2013, an increase of 7.7 percent over the previous year.
The per capita disposable income of urban residents rose by 7 percent, and the per capita net income of rural residents rose by 9.3 percent.
Government revenue increased by 10.1 percent.
The service sector contributed to 46.1 percent of GDP, surpassing the industry for the first time.
Government reform progressed smoothly as the central government abolished or delegated 416 administrative approvals.
Energy intensity was cut by 3.7 percent.
Emission of sulfur dioxide decreased by 3.5 percent.
Chemical oxygen demand, a key index for water quality, fell by 2.9 percent.
The country began to build 6.6 million units of government-subsidized housing, and 5.4 million were completed.
The central government spending on official overseas visits, official vehicles, and official hospitality was cut by 35 percent.
The provincial governments' cost of official hospitality decreased by 26 percent.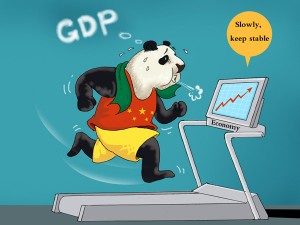 [09:12]
 WALL STREET JOURNAL Chinese Website:
[Special Feature: This year's Two Sessions will focus on employment] – The world may be paying attention to China's economic growth rate, but in this week's National People's Congress, China's highest leadership may be more worried about another problem: employment.
[09:11] Nearly 3,000 NPC deputies from across the country attended the opening meeting along with top Party and state leaders Xi Jinping, Yu Zhengsheng, Liu Yunshan, Wang Qishan and Zhang Gaoli.
[09:06] 
Premier Li Keqiang is delivering his first government work report to almost 3,000 legislators in the Great Hall of the People.
[09:00]

The 12th National People's Congress (NPC),China's top legislature annual session opens.
[08:52]
 Infographic: What you need to know about the NPC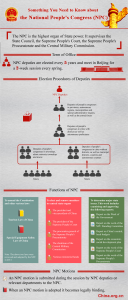 [08:50]
Three principles
The government should create impetus by deepening reform.
The government should keep economic performance within a proper range.
The government should work hard to raise the quality and returns of development, promote industrial upgrading and keep improving people's wellbeing.
[08:47]
Fiscal and monetary policies for 2014
China will continue to implement a proactive fiscal policy and a prudent monetary policy.
The government budget deficit for this year is projected to be 1.35 trillion yuan (218 billion US dollars), an increase of 150 billion yuan over last year, and accounts for 2.1 percent of GDP.
The broad monetary supply (M2) is forecast to grow by around 13 percent.
[08:40]  Following are the highlights of a government work report distributed to media ahead of the annual session of the NPC.
Major targets for 2014
Gross domestic product (GDP) grows about 7.5 percent.
Consumer Price Index (CPI) increase will be kept around 3.5 percent.
Add 10 million more urban jobs.
Keep the registered urban unemployment rate at a maximum 4.6 percent.
The government will work to increase personal incomes in step with economic development.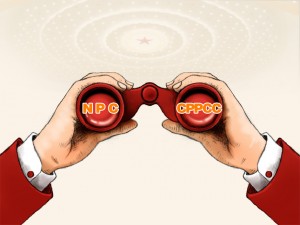 [08:34] Following are the agendas for the second sessions of the 12th National People's Congress (NPC)–March 5
The NPC deputies will examine a draft report on the implementation of the 2013 plan for national economic and social development, and on the 2014 plan for national economic and social development.
The deputies will also examine a draft report on the implementation of the central and local budgets for 2013, and on the central and local budgets for 2014.
Starting 3 p.m., NPC deputies will hold panel discussions about the report on the government work.
At 3 p.m., Xu Shaoshi, minister in charge of the National Development and Reform Commission, will give a press conference on the economic situation and macro-economic control at the press center of the two sessions.
[08:26] 
Premier Li Keqiang will deliver his first government work report to nearly 3,000 legislators in the Great Hall of the People.
[08:24] 
The annual session of China's top legislature, or the National People's Congress, is scheduled to open at 9 a.m..
—————————————————————————————
[15:39] According to the agenda,
National lawmakers will hear and deliberate the government work report and examine the report on the national economic and social development plan as well as the central and local budgets.
They will also hear and deliberate the work reports of the NPC Standing Committee, the Supreme People's Court and the Supreme People's Procuratorate.
[14:55]
 Infographic:China's economy 2013 in numbers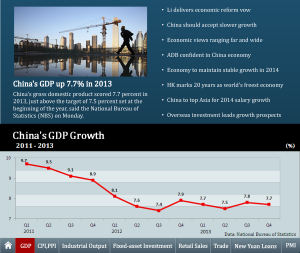 [14:50]

 
Infographic: Premier Li Keqiang's 2013 in review

[14:35]
 Infographic: China's environmental protection efforts since 2013
[14:21] NPC spokesperson Fu Ying said, China's top legislature will continue to review the environmental protection law draft amendment and plan for laws on water and soil pollution prevention and control.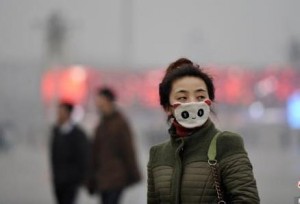 [14:17] China's top legislature will offer legal support as the country deepens reform in a comprehensive manner, NPC spokesperson Fu Ying said Tuesday.
Deepening reform is the most important theme of the Chinese society, she added.
[14:12]
 Infographic: China's government think tanks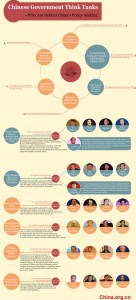 [14:10] In the 60-year history of the NPC, the first press conference at an annual session was held in 1983. Since then, seven spokespersons have hosted the events and Fu is the first woman spokesperson.
[14:00] According to NPC spokesperson Fu Ying, this year is the first year after the third plenary session of the 18th Communist Party of China (CPC) Central Committee, which issued a grand reform plan.
[13:48] About 3,000 NPC deputies will attend the annual full session of the national legislature in Beijing.
[13:34]  Responding to a question concerning China's growing military power, NPC spokesperson Fu Ying said China has never treated any country as an enemy or a threat.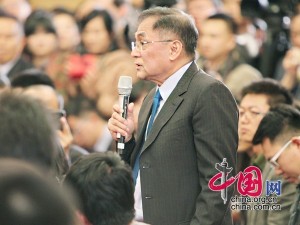 [12:43] The session is scheduled to last 8-and-a-half days.
[12:40] 
Premier Li Keqiang will deliver a report on the work of the government at the opening meeting.
[12:36]  According to Fu, the 12th National People's Congress (NPC), the top legislature of China, will start its second session at the Great Hall of the People in Beijing at 9:00 a.m on March 5.
[12:30] NPC spokesperson Fu Ying said
The National People's Congress expressed the strongest condemnation against Saturday's attack at Kunming Railway Station and the deepest grief for the dead. We also pray for the wounded who are still in hospital and pay respect to those who bravely fight the terrorists.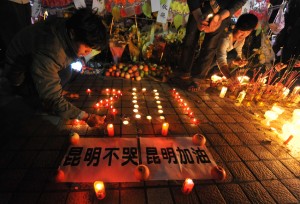 [12:23] Fu Ying, the spokesperson for the session, introduced the agenda of the session and answered questions from journalists.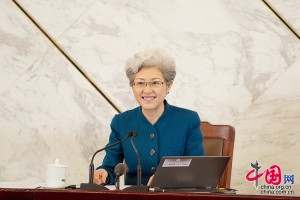 [12:15] The Second Session of the 12th National People's Congress (NPC) held a press conference at 11:00 a.m on March 4 in the Great Hall of the People in Beijing.
Our company offers each student or researcher to purchase custom papers for every taste. It will save your time resources and own nerves. Our experts will write any custom paper for you in the shortest possible time, adhering to the all rules and requirements of academic writing.